At Expat Counseling and Coaching we offer coaching for expats online.  Coaching is a process that is based on the client's expressed interests, goals and objectives. Below are some of the types of coaching services we offer:
Life or Personal Coaching.
A Life or Personal Coach may use inquiry, requests and discussion to help clients identify personal and/or business and/or relationship goals, and develop action plans intended to achieve those goals. The client takes action, and the coach may assist, but never leads or does more than the client.
Professional or Executive Coaching
Executive coaching is designed to help facilitate professional and personal development at work, which leads to  improved performance and less stress. Our coaches attempt to stimulate the client's self-discovery by posing powerful questions and assigning homework.
Our coaches have a strong understanding of individual differences in the work place as well as the ability to adapt their coaching style and strategies to the needs of the people they work with.
Coaching Women Worldwide
We believe that women can have everything they want without paying a price. By first gaining clarity about what you really want, then through a process of inquiry that identifies the negative beliefs that may be getting in the way, and finally by letting go of these beliefs, women can realize their deepest desires and indeed "have it all."
Expat and global executive coaching
Expat and global executive coaching deals specifically with the unique set of challenges created from crossing cultures following an international  relocation. This niche of coaching tends to center around adapting to a new culture, identifying issues created within relocating families, difficulties attaining professional goals amidst a changing political and social structure, dealing with a different set of values in the work place, and other social and personal hurdles unique to each individual.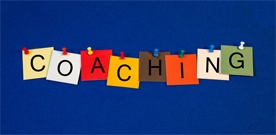 Career coaching
Career coaching focuses on work and career, or issues around careers. It is similar in nature to career counseling and traditional counseling. Career coaching is not to be confused with life coaching, which concentrates on personal development.