During transitions such as a move, change of job or income, family problems, or in times of stress, anxiety or depression, a marriage that was already feeling some stress can come close to the breaking point. A few sessions of marriage counseling can often help to relieve this stress and put your relationship back on track. We offer our services online via Skype, Face Time and Zoom worldwide.
When a couple comes to us for counseling, we believe that the relationship is our client. We teach both partners tools for interacting and communicating with one another to bring joy back into their relationship. Our marriage counselors are commited to helping your marriage/relationship grow, so that it becomes a source of happiness and support.
Recently, we have been seeing couples where one partner feels betrayed by the other, either by a physical or emotional affair, or by one partner using internet porn. If both partners are willing to work on their relationship, we have been successful in helping the betrayed partner overcome feelings of lack of trust, hurt and anger, and the partner who has done the betrayal to work through the root causes of the breach of trust, often leading to a relationship that is more tender and loving than it was before.
We also offer pre-marriage counseling, which we recommend as a preventative measure to nip challenges in the bud before they become full-blown problems.
Our couples counseling model teaches communication skills using NVC, Nonviolent Communication, also referred to as Compassionate Communication.  This focuses on helping both partners get their feelings and needs met in healthy and mutually respectful ways.
If you're not sure if couples counseling is for you, please contact us and we will be happy to discuss this with you.
Our number one priority is to help you resolve your differences and get your marriage back on track.  . We understand that marriage can at times bechallenging; but with the right guidance, you can take steps to heal your relationship.. It requires effort, commitment and time on your part, and that of your partner's.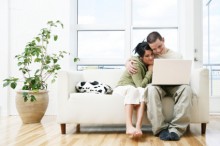 Our online relationship counseling techniques allow you and your partner to establish a common ground from the comfort of your home.