Are You Lost and Lonely and Living Abroad?
Some Helpful Hints on Getting Support
Dhyan Summers, M.A., Licensed Psychotherapist
If you are among the increasing number of expatriates living overseas, you may at times, particularly when you've recently moved abroad, find yourself lost, lonely and living abroad.
There are many reasons why people relocate to a foreign country. It may be a lifelong fascination with a particular culture, a posting by a multi-national corporation, humanitarian aid agency, or embassy, retiring to a country which is more economical, or following a spouse who has been assigned to a foreign post. Whatever the initial reason, there is a usually a somewhat rocky settling in period.
This settling in period is sometimes referred to as culture shock and usually follows a honeymoon period where you may find yourself fascinated by the newness of the culture. The honeymoon phase is likened to being a tourist when the enormity of your undertaking has not been fully grasped.
Unfortunately, during the culture shock period, we are often without our usual safety net of support. Family and close friends have been left behind and we have not yet been able to establish new relationships. We may also feel intimated by the culture, particularly if we do not know the local language. During this time it is imperative to do whatever we can to begin to develop a support system.
If you're single and working, your support system will most likely develop from the workplace, especially if there are other single people there. Yet, not being in a significant relationship can seem particularly daunting during this time. Single expats can be besieged with feelings of loneliness and sadness until support networks kick in. It is particularly important at this initial stage to reach out to co-workers and other people you meet to begin to build up a support system.
In most major cities in the world, there are organizations which help expats. If you are a "trailing spouse" (a spouse who is following his or her partner who has been relocated because of work) there are many such organizations, many of them (but by no means all) geared to women. These organizations help non-working spouses adjust to the new country and provide support from others who have been there longer.
This is also a good time to get involved in your new country in a meaningful way . If you're in a developing nation, there are limitless possibilities for volunteering. If your involvement with charities has usually been in the form of contributions, this is a good time to explore alternatives such as teaching English, or becoming involved in a more direct way. Just be sure that you're volunteering with others as this is a great way to bond and begin new friendships.
You might also want to use this time to learn the local language. Adult education courses are usually available and this is another great way to meet new friends, as is getting involved in your child's school, particularly if it's an international school where you're likely to find other parents like you.
Another way to meet your needs for affiliation and connection is to find something you feel passionate about. If you can remember a time you were involved in an activity and it seemed like a few minutes had gone by and when you looked at the clock it was an hour, you were doing something you felt passionate about. It may be learning something new, or revisiting something you already know. Again, it's important to find an activity that involves others. There is nothing like sharing a passion to create lasting friendships.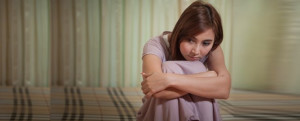 If after some time, despite efforts at reaching out, you still find yourself sad or depressed you may think about getting professional help. Frequently when we're in crisis, we can transform our situation into an opportunity for further growth. We may find that we come through the culture shock phase to the other side, feeling even better than than we did in our home country.
You can contact us at info@expatcounselingandcoaching.com.